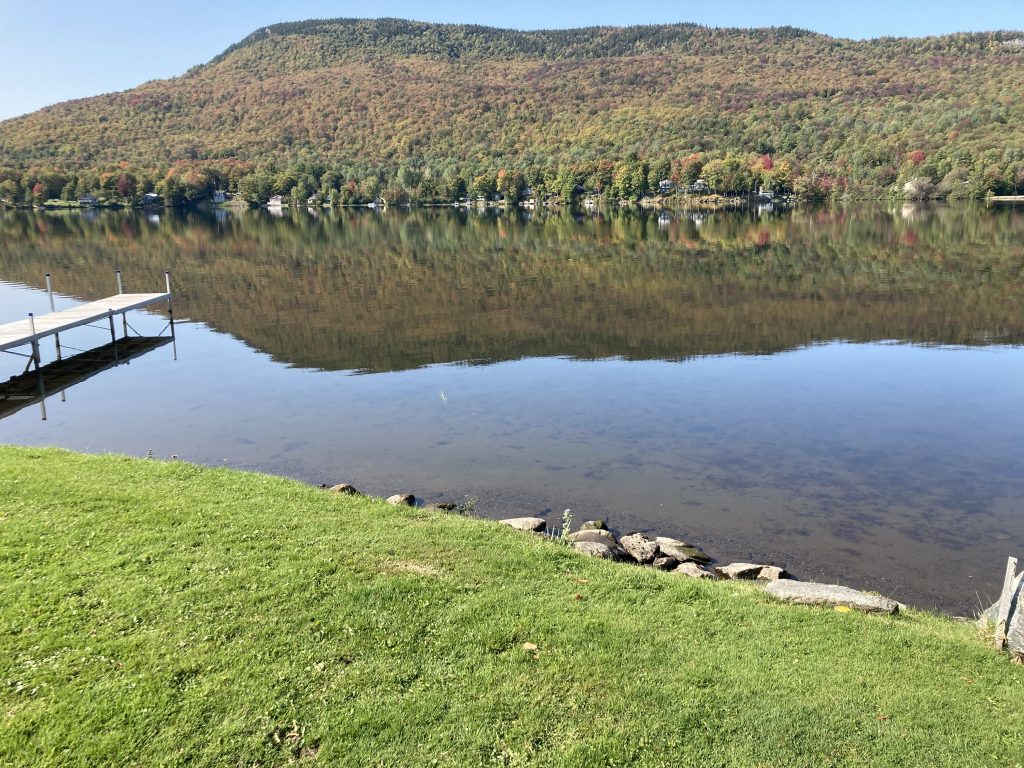 Lake
A hundred cottages surround our little lake, watched over by majestic Mount Elmore to the west. Fed by a mountain steam, the lake is full of small boats, fish, ducks, loons, herons, and abundant wildlife.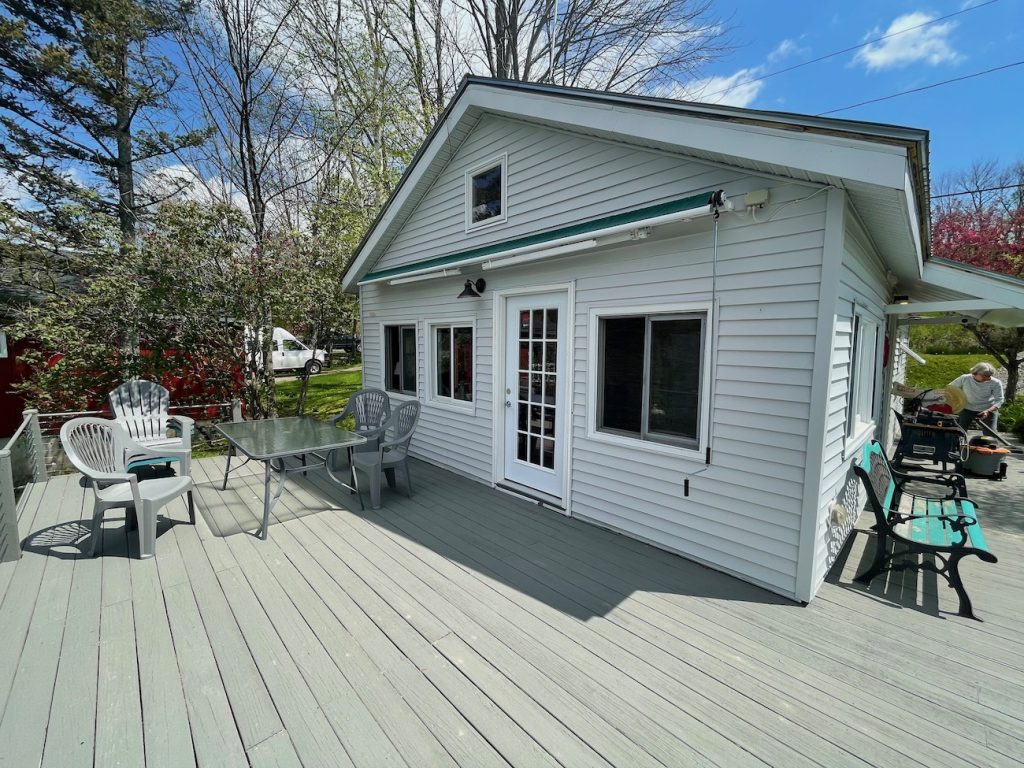 Camp
First constructed in 1950, the camp sleeps six in two bedrooms, one with a with double bed, and the other with two sets of bunk beds. The main room includes a full kitchen, dining rea, and sitting area with a couch two comfortable chairs and a rocking chair. A bathroom with shower, and a small tool room, complete the interior. The 500 square-foot deck with awning overlooks the lake, and is where we spend most of our time.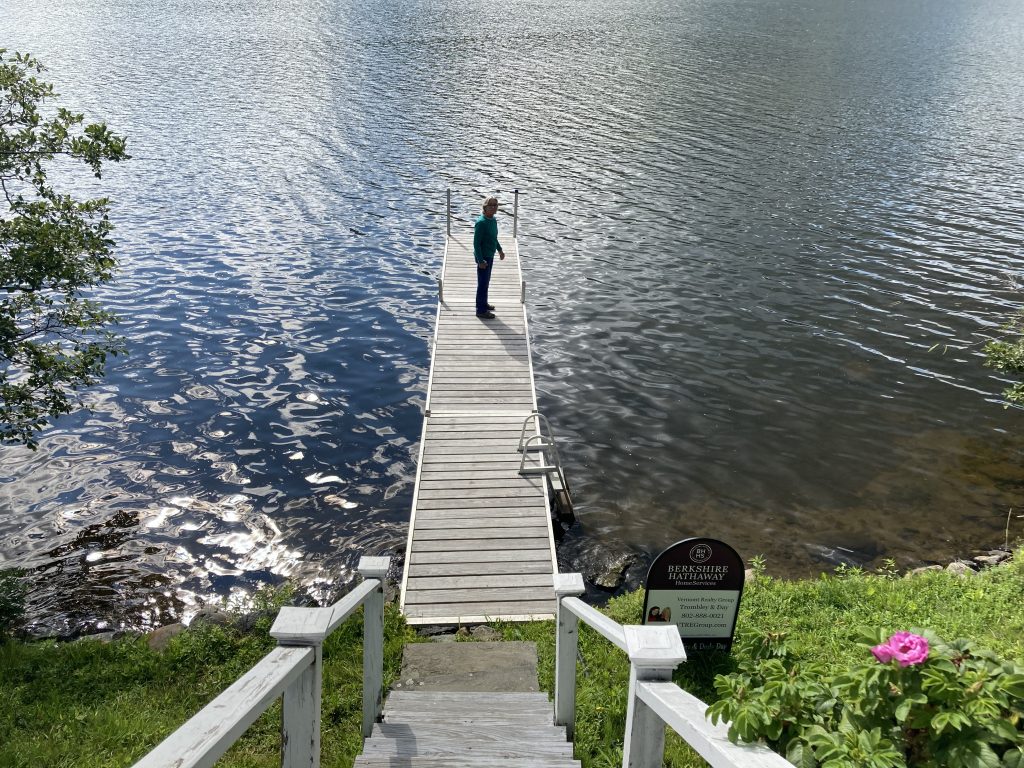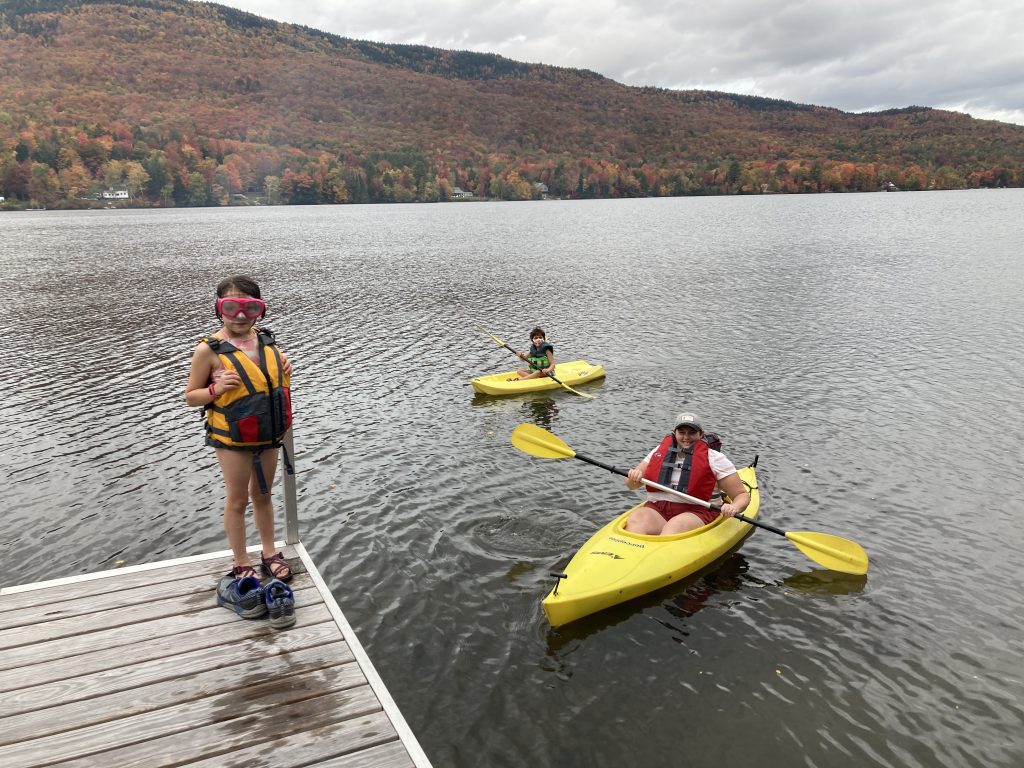 Waterfront
Twenty steps take you from the camp to the lakefront, where you'll find the dock, the boats, and the water. Clean and calm waters make the camp ideal for young children.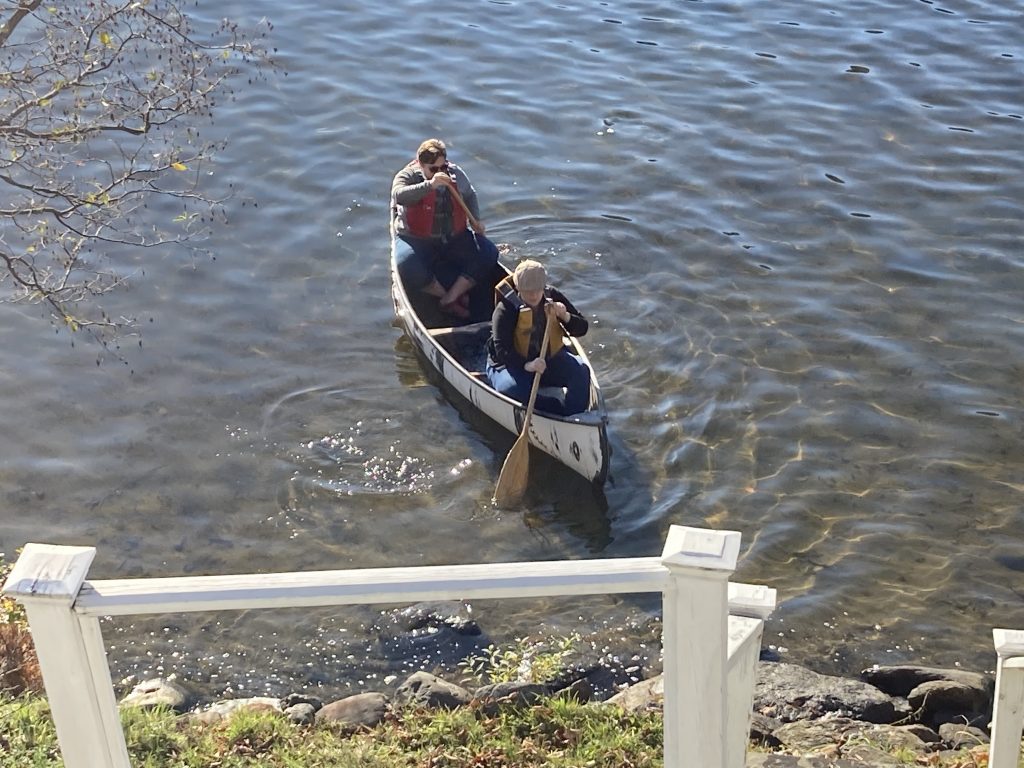 Five kayaks, two rowboats, a canoe, a stand-up paddle board, and a sailboat make up the Camp L-More fleet. All come with life jackets (required), oars, and paddles (recommended). Paddle or pedal or row around the cove, to the Elmore Store, to the State Park with its sandy beach.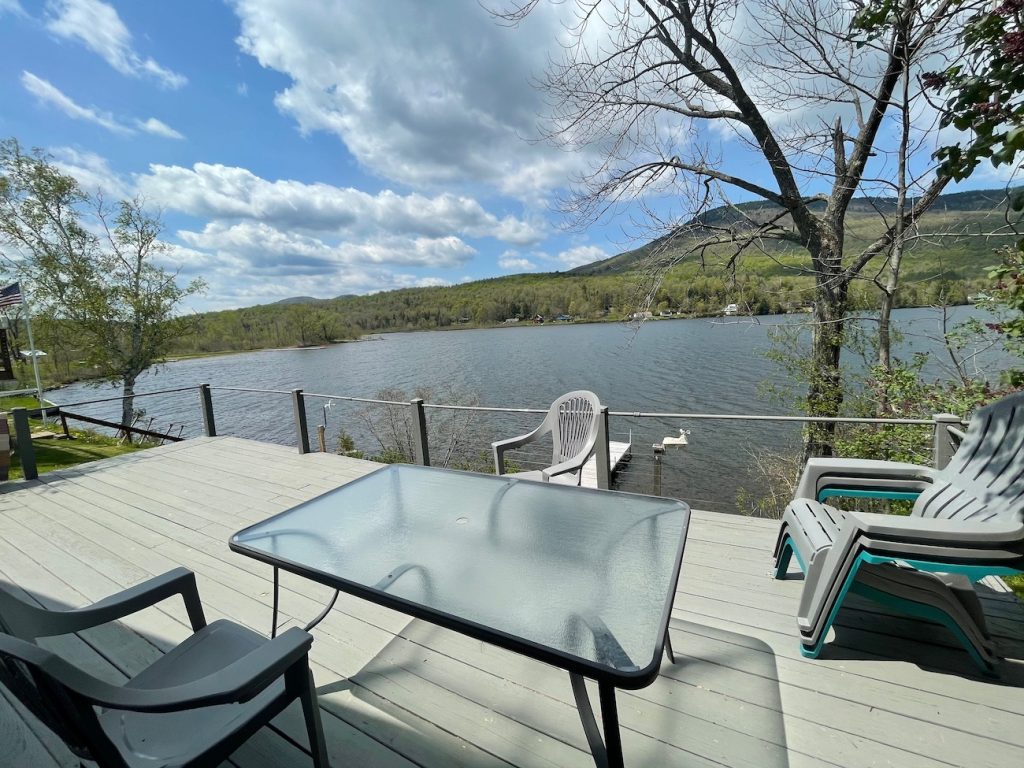 Deck
The Camp's deck overlooks the lake, and includes lounge chairs and dining set. The retractable awning can be deployed to protect you from sun or rain. Altogether almost 500 square feet of lakefront outdoor space with wood decking provide room to sit, eat, talk, tell stories, and watch the aquatic action on Lake Elmore.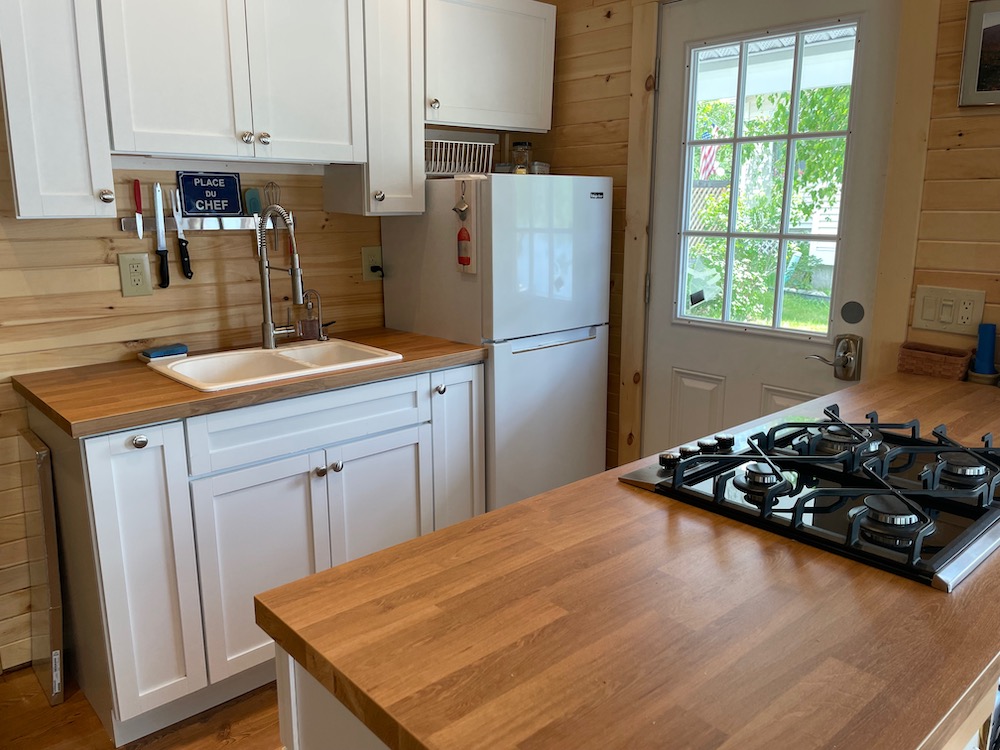 Kitchen
Renewed in 2022, the kitchen includes a gas cooktop, an electric oven, sin, refrigerator, and plenty of drawers and cabinets. An adjacent pantry houses more cabinets, bottled water dispenser, toaster, and coffee maker.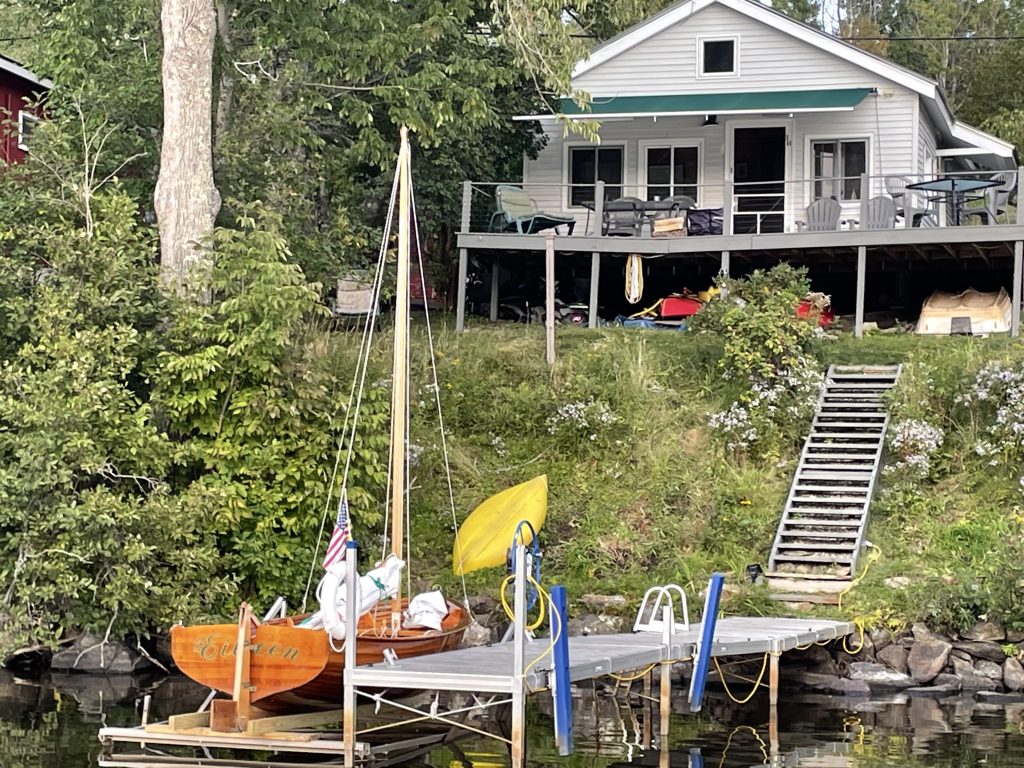 Dock
The Camp is right on the water, with its own 30′ dock and fleet of boats.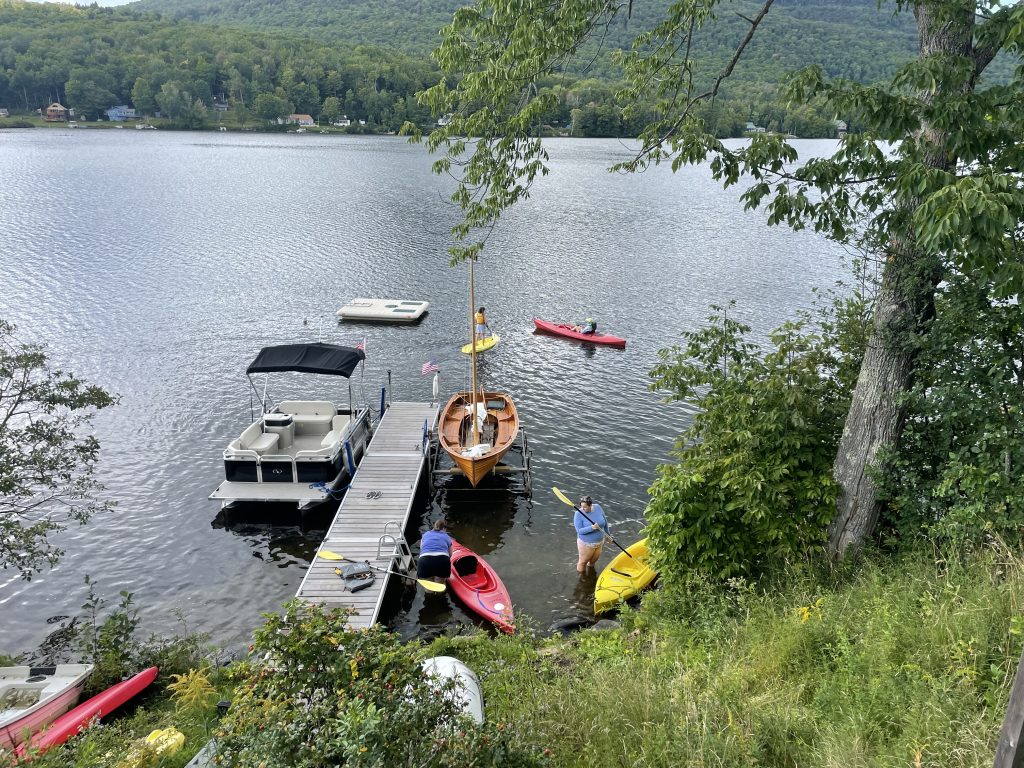 Groceries
The Elmore Store is within walking or biking or boating distance.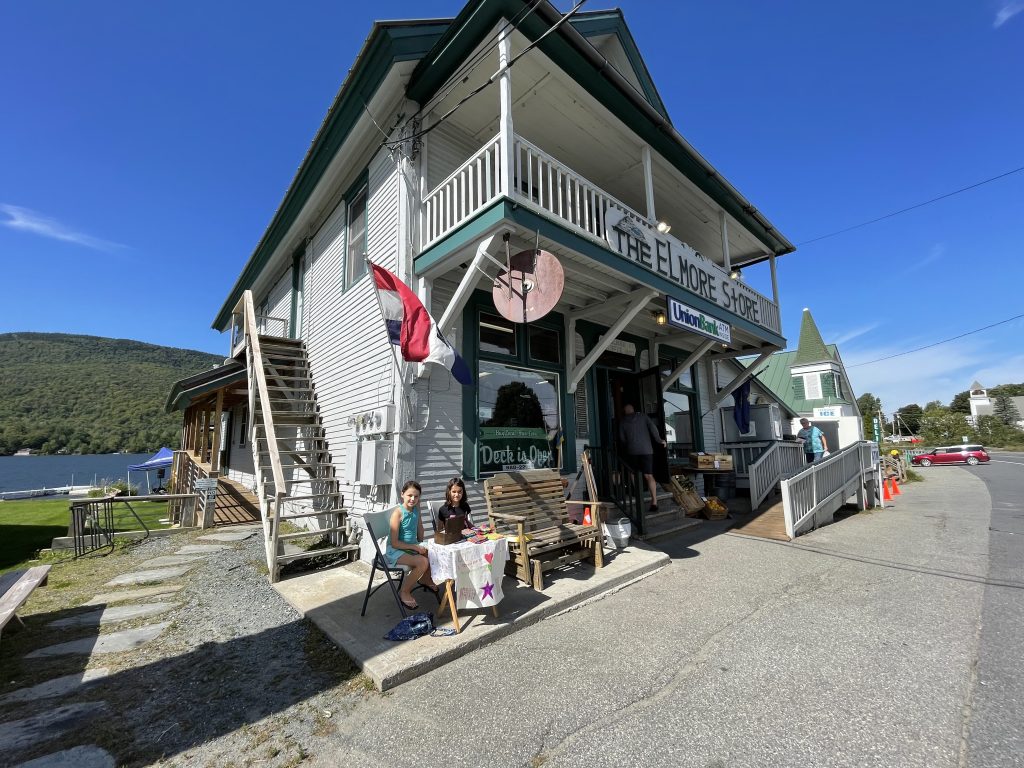 Elmore Mountain rises across the lake for your climbing or viewing pleasure.