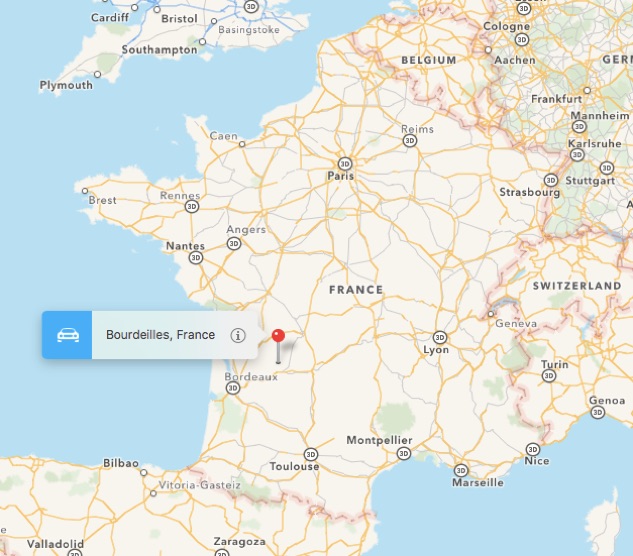 Bourdeilles is out in the country, yet a short drive the the international airports at Bordeaux and Bergerac, and to the TGV stations in Angoulème and Bordeaux. The new TGV takes you from Paris to Bordeaux in two hours.
How to Get There
•From Great Britain: Fly to Bergerac direct from Stanstead on Ryanair; rent a car and drive 47 miles to Bourdeilles.

•From Paris:  Take the TGV to Angoulême; rent a car and drive 37 miles to Bourdeilles. Or take the train to Perigueux and drive 15 miles to Bourdeilles.

•From East Coast USA: Fly to Paris on Air France, then take the train as described above. Or fly to Bordeaux direct from Montreal on Air Transat, or via Lisbon or Madrid or Barcelona from New York or Boston on TAP or Iberian; then rent a car and drive 95 miles to Bourdeilles.