lengel.net
Jim, Kathi, Children, and Grandchildren
Crossett Hill Lodge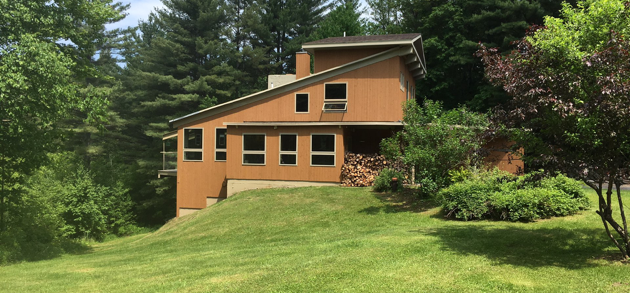 Conveniently located just off route 100 between Stowe, Sugarbush, and Mad River Glen in a pristine forest setting, the Lodge consists of two separate units, the Loft and the Terraces. At five miles from the Heady Topper brewery and Ben & Jerry's factory, and three miles from Amtrak and Interstate 89, the Lodge is easy to get to and easy to visit.


Contact Jim Lengel, 508 904 0749, jim@lengel.net, or click to learn more.
Camp L-More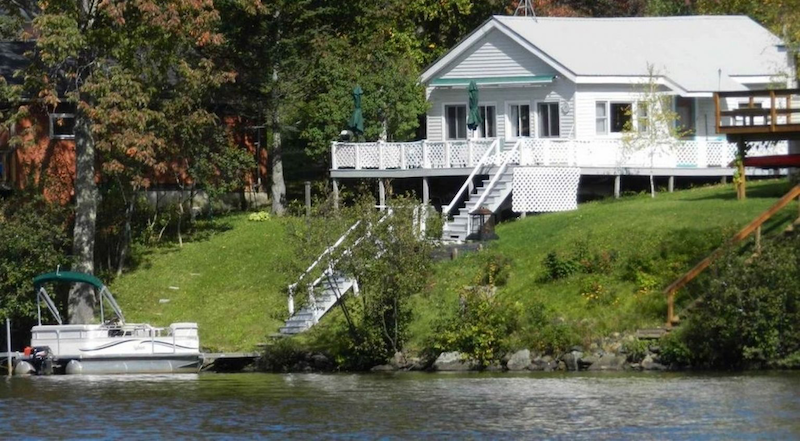 On the waterfront Lake Elmore in Vermont, Camp L-More offers weekly and nightly getaways for up to six people. This classic Vermont lakefront camp with boats and its own dock offers paddling, swimming, sailing, and rowing in a pristine mountain setting. We welcome families interested in swimming, boating, the outdoors, and life by the water.

Contact Jim Lengel, jim@lengel.net 508-904-0749, or click to learn more.
Au Pied du Château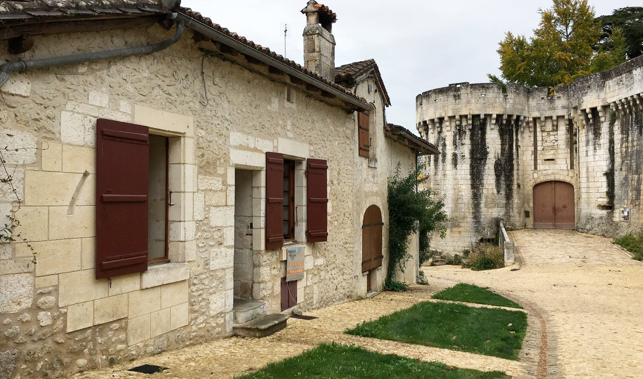 Au Pied du Château looks out on the village square and the Château de Bourdeilles, a medieval castle with a renaissance addition. Au Pied du Château is a little townhouse nestled into the center of a lively village in the Dordogne department in the Aquitaine region of the south of France, in an area known as Périgord. With two bedrooms, bath, kitchen, and living room, Au Pied du Château accommodates six adults and two children. Fully furnished and equipped, it can be rented for a week, a weekend, or a few days.

Contact Jim Lengel, jim@lengel.net 508-904-0749, or click to learn more.
Education 1.2.1 Our 2016 book on one-to-one technology in schools is available on the iBooks Store. Click to learn more.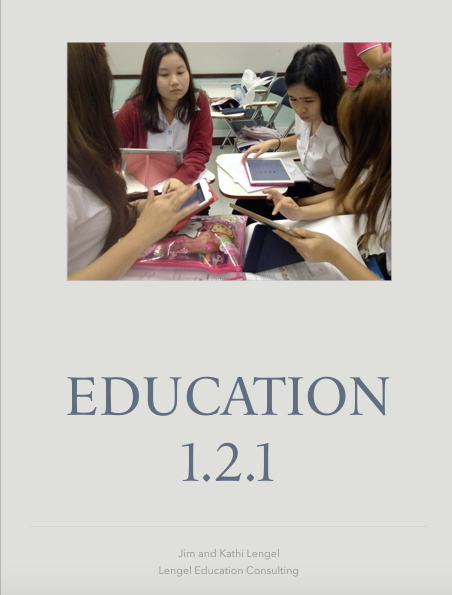 Education 3.0 Jim's book on vision and planning for schools is published by Teacher's College Press. Click to visit the book's web site.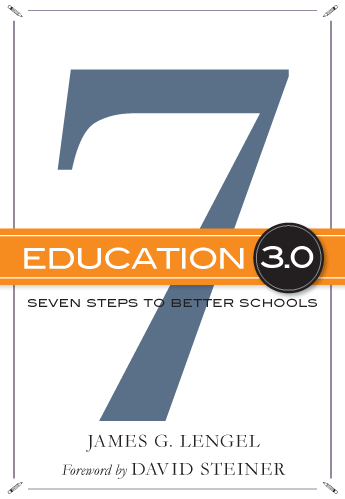 Integrating TechnologyKathi and Jim wrote this book about putting technology to work in schools. It's published by Allyn and Bacon. Click to visit the book's web site.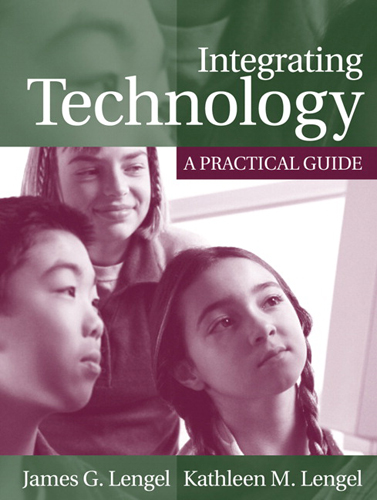 Jim has designed an online system for uploading, viewing, and analyzing teaching, with an array of rubrics and online tools. It works on all platforms, including the iPad. Currently being used by Hunter College, Harlem Success Academies, Rhode Island Principals, and many school districts. Click to see an example. (password=videodemo)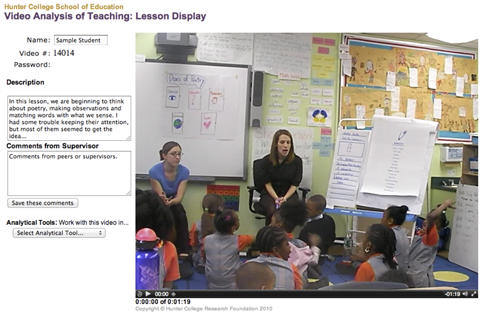 Workshop and Lecture Descriptions

Education 1-2-3 How our schools need to change to serve the needs of the modern economy, while at the same time capitalizing on the industry and energy of youth.
A Day in the Life: Education 3.0 What does Education 3.0 look like, from the point of view of a student? Some examples from schools on the cutting edge, and relying on mobile learning.
Education 3.0 How Schools Around the World are Re-visiting their Mission in Light of Mobile Technologies
Assess Yourself How to set up a comprehensive system to identify your most important goals as a school, assess them regularly, and report them effectively to your various constituents.
iPad for Learning (hands-on) How to configure an iPad to serve as a library, a teacher, and organizer, and a communicator in the hands of students -- and of their teachers.
iPads for School Leaders (hands-on) How a school director or principal can use an iPad for teacher observation, faculty communication, school assessment, and day-to-day administrative and creative work.
iPad 1-to-1 Hands-on Planning for school and district leaders. Participants develop a vision and implementation plan for a 1 to 1 iPad program, including professional and curriculum development, app management, workflow, and network services.
Building a Digital Campus An overview of how the world's leading universities are changing the nature of teaching and learning through the application of technology. 
Rethinking the Lecture (hands-on) Helps faculty members prepare engaging multimedia lecture presentations, incorporating visual communication techniques and active learning strategies.
Podcasting 101: What, Why, and How (hands-on) An introduction to the power and possibilities of podcasting for teaching and learning, with a live look at podcasts from other colleges, and a live demonstration of how a podcast is constructed and published.
Podcasting 102: Roll Your Own  (hands-on) Build a short podcast from your own content. Learn the characteristics of a successful podcast, then combine voice, images, and music to create and publish your own podcast.
iPad Learning Simulation (hands-on) Participants take on he role of students and work their way through a learning sequence that uses the iPad to research, learn, reflect, organize, and communicate academic information.
Build an iPad Presentation (hands-on) Use Keynote to build a presentation in your area of specialty. walk away with a useful product as well as hands-on practice with he iPad.
Design an iPad Learning Sequence (hands-on) Design a series of iPad-using assignments for one of your courses.
Mobile Learning Around the World How mobile devices in the hands of students and teachers can transform what we learn, how we learn it, where, and when we carry on our educatiLEC, Inc.



Jim and Kathi's work is organized through Lengel Educational Consulting, Inc., a Rhode Island corporation fully insured, licensed, and registered with Federal and State authorities.
Client ListClients

Kathi and Jim have helped many schools, districts, and organizations with their professional development. These clients include:

School Districts:
Rochester, NY; Denver, CO; Mesa, AZ; New York City, NY; Ballston Spa, NY; Killingly, CT; Grafton, MA; Nauset, MA; Aurora, CO; Hyde Park, VT; Falls Church, VA; Burlington, VT; Dartmouth, MA; Wolcott, CT; Brattleboro, VT; Chester, VT; Windham, NH; Hong Kong, CN; Copenhagen, DN; Malone, NY; Lubec, ME; McAllan, TX; Waco, TX; Charleston, SC; Broward County, FL.

Organizations:
Apple, Cisco, Microsoft, IBM, Sony, Amplify, National Association of Independent Schools, National Association of Secondary School Principals, National School Boards Association, Council of the Great City Schools, Massachusetts Principals Association, Connecticut Principals Association, New Jersey Principals Association, Rhode Island Principals Association, Vermont Principals Association, Texas Association of School Administrators, East Asia Regional Council of Overseas Schools, Federation of Overseas British Schools, Gates Foundation, Association of Independent Schools of New England.

Schools:
Harvard University, Springfield College, Shenandoah College, Bridgewater State College, Jakarta International School, University of Thailand CC, South China University of Technology, City University of New York, SUNY Buffalo, Mitchell College (NC), University of Nantes (France), Ruamrudee International School (Bangkok), Thaksin University (Thailand), American International School of Guangzhou (China), SENAI School of the Future (Brazil), University of Pernambuco (Brazil), Rhode Island College.
Contact:
email: jim@lengel.net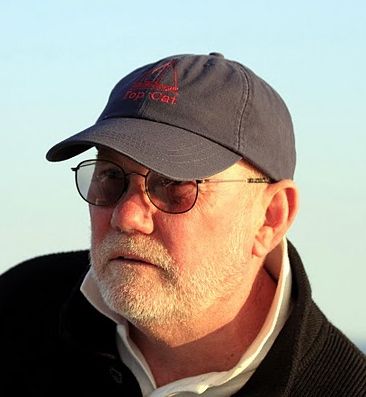 Click to send an email message to Jim, who earned his degrees at Yale College and the Harvard Graduate School of Education and worked in government, academic, and industry organizations for 45 years. After serving as a Peace Corps volunteer in the Marshall Islands, Jim began his career as a public school teacher in Vermont, where he worked his way to the post of Deputy Commissioner of Education, and was appointed to a Fulbright Scholarship in China. His interest in new technologies led him to Apple Computer, where he served as Education Technology Consultant for six years. Jim returned to teaching at Boston University, where he developed the digital media program at the College of Communication, and helped build a center for teaching excellence. He later served on the faculty of Hunter College of the City University of New York, where his work concentrated on the application of digital technologies to teaching and learning, especially the video analysis of teaching. Jim consulted with organizations around the world, as seen on the list of clients below. Jim has authored nine books on education and communication, including Education 3.0. Now retired, Jim lives in the Green Mountain of Vermont in the winter, at Lake Elmore in the summer, and in the south of France from time to time. , kathi@lengel.net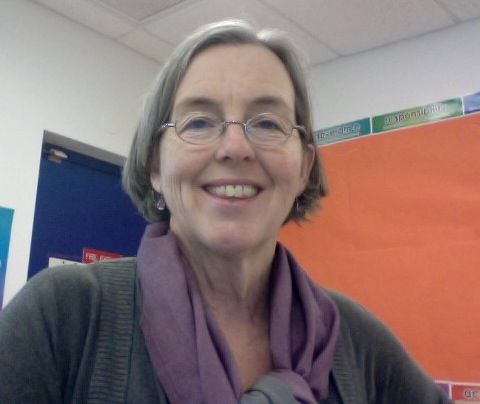 Click to send an email message to Kathi. a former teacher and school principal who for 20 years has helped teachers and school leaders integrate technology into their work. Her clients include Apple, Inc. in the US, Europe, and Asia; Principals Associations in Massachusetts, Rhode Island, Connecticut, and New York; Cisco Systems in NYC; the Killingly Public Schools in CT; and the Pennfield School in RI. An author of dozens of teacher guides and online courses for Apple, Inc., she co-authored Integrating Technology: A Practical Guide, published by Allyn & Bacon in 2006. She holds a BS in Early Childhood Education and an M.Ed. in Administration and Planning. She has served as adjunct professor at both Hunter College and Fitchburg State University. From 2010-2015 Kathi was instrumental in introducing the iPad to teachers and principals around the world. Now retired, she lives in Vermont in the winter, Lake Elmore in the summer, and in the south of France from time to time.
voice: +1 508 904 0749, +1 401 835 4736
Skype: jimlengel, kmlengel1
mail: Box 341, Waterbury, Vermont 05676, USA